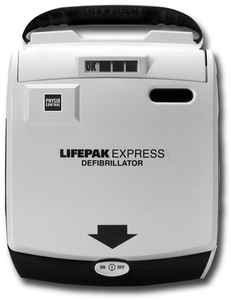 LifePak Express
The LifePak EXPRESS has the capability of escalating from 200 to 300 to 360 joules if needed—the only low-cost AED on the market to do so.  
LIFEPAK® Defibrillators from Physio-Control deliver up to 360 joules of energy—the most powerful AEDs available. 
Also incorporates the same technology trusted by more emergency medical professionals than any other brand. They are backed by Physio-Control, a global leader in emergency medical equipment with more than one million devices in use today worldwide
Also comes with a 5-year warranty.